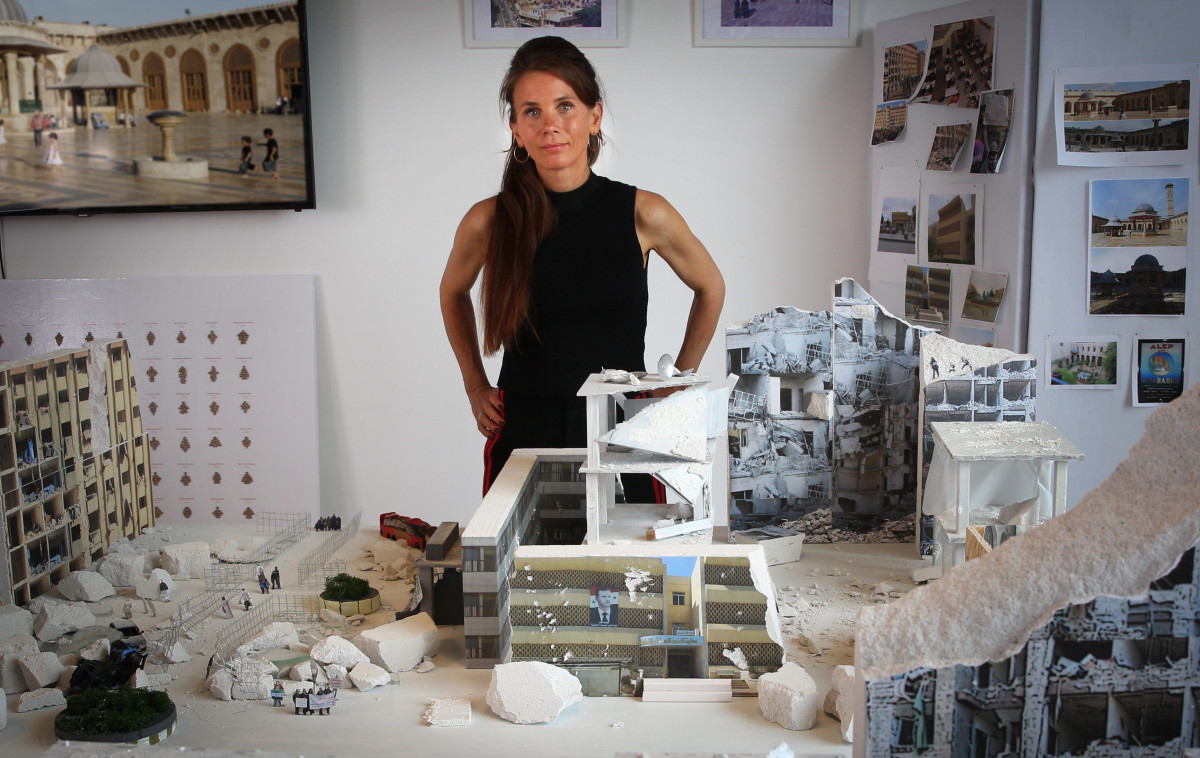 Saskia Stolz - Power of Art House
Saskia Stolz is founder and creative director of Power of Art House. I believe that art can make loaded topics accessible to a wide audience and the public debate can be initiated. My goal is to open eyes to the stories of (distant) others. My creative interventions are useful strategies to increase awareness. I want to inspire committed citizens to show their empathy and raise their voice against injustice.
In 2015 I founded Power of Art House; a Dutch artistic initiative that commits art interventions in public space to bring lost political and social issues to the attention. We use art as a social weapon to fight indifference. We aim to increase community involvement and solidarity in society. We use public spaces to provoke public debate.
Collaborating Artists for living Aleppo:
Bengin Dawod is an architect and urban designer, born in 1982 and currently practicing in the architectural bureau 'Common Affairs'. And he advices the city of Amsterdam on the strategy development of the refugee camp in Jordan, and a co-founder of Ondertussen. He initiated the Soul of the City project which is focused on the reconstruction of post conflict cities. Which asks beyond current practices and involves a wider set of disciplines then professionally trained architects and urban planners. In who might understand through their collaboration the invisible layers of the city?
Husam Muhajer
"I was born in Aleppo in 1981 in a small Muslim family and married a wonderful woman. I lived my whole life in Aleppo. First I studied at the Commercial Institute, after that I studied nursing. My favorite place in Aleppo is the old city (the castle and its surroundings).
I lived a happy and quiet life with my family and friends until the war began in Aleppo on 19/7/2012. The war started in a close area, but I could stay in my house for two years (despite the fall of missiles). When the war came in our neighborhood, it became a very dangerous situation, so I had to leave and decided to travel to Turkey on 15/10/2014. That's where I'm living right now.
I have always made buildings of some small pieces as a hobby. In Turkey my hobby has become more serious and more professional. Then I made the Sultan Ahmed mosque (the blue mosque) and other models. Now I hope that I will succeed in this work and to be useful to my country wherever I live. Even if I never return back to Aleppo."
Photo Credit: Power of Arthouse - Aatjan Renders
http://livingaleppo.com/about-this-project/